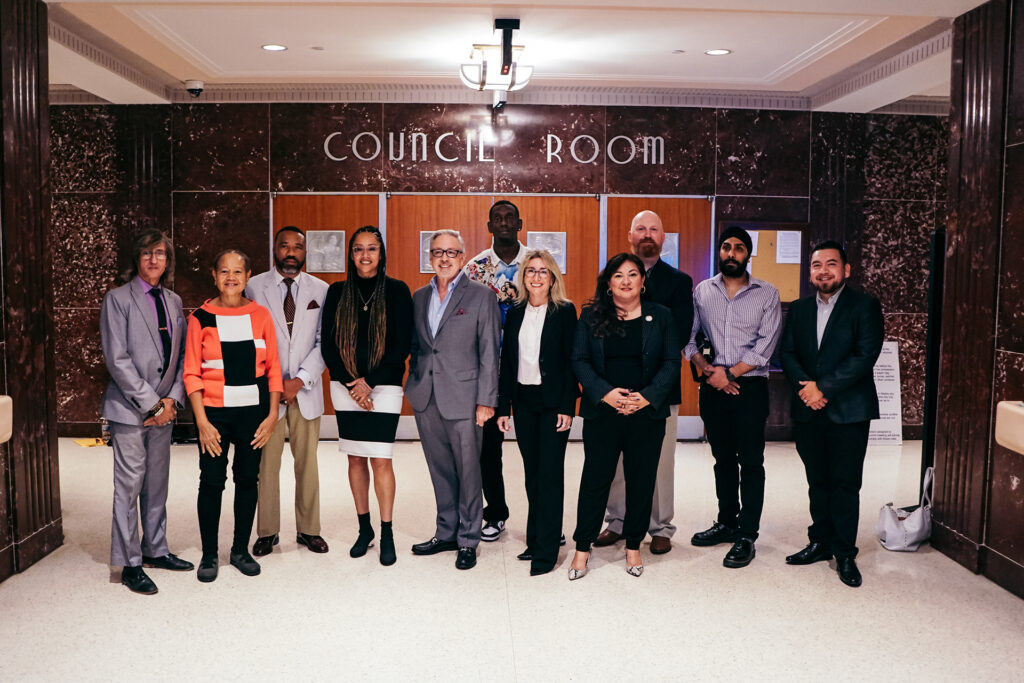 With such significance to who Houston is, the Mayor's Office of Cultural Affairs (MOCA) recognized the need to establish an advisory board to impact and influence the City's work. Established in 2022, the Houston Music Advisory Board (HMAB) is made up of nine (9) action-oriented members.
Appointed by the Mayor and approved by City Council, the board represents the diversity, interests, and expertise of Houston's music community.
The following music industry stakeholders were appointed to the first Music Board in 2022:
ADVISORY BOARD OFFICERS
Chair: Jason Woods (Flash Gordon Parks), Mo Better Brews
Vice-Chair: Mark Austin, Houston Music Foundation
Secretary: Eric Jimenez, Prairie View A&M University
BOARD MEMBERS
Ericka de Leon, Hip Hop Vintage Flea Market, Bgirl City
Anna Garza, Girls Rock Camp Houston
Henry Guidry, Swisha House
Jagi Kaital, White Oak Music Hall
Jason Kane, Houston Rodeo
Dr. Anne Lundy, Community Music Center of Houston,
Scott Joplin Houston Orchestra
Alternates: Joey Guerra, Tracy DeJarnett, Lupe Olivares

MUSIC OFFICER
To achieve this work of advancing Houston's music industry and support cultural tourism, established musician and community advocate Gracie Chavez joined MOCA as the City's first Music + Cultural Tourism Officer in 2022.

That same year, she devised the concept of a music board and drafted the city ordinance to set up Houston's Music Advisory Board, which City Council unanimously approved. The Music Board reports to and provides music industry recommendations to the Music Officer.
If you have questions or want to get involved, we want to hear from you. Please Contact Us and we'll send a prompt response.
DONATE
Make a donation to our Music Advisory Board today!
The Houston Music Advisory Board creates opportunities and fosters the economic development of our music industry. To advance our music community, activities will be developed that shape event programming and workshops.
VOLUNTEER
We need the help of reliable, dedicated people to make our community events happen for the benefit our music industry.