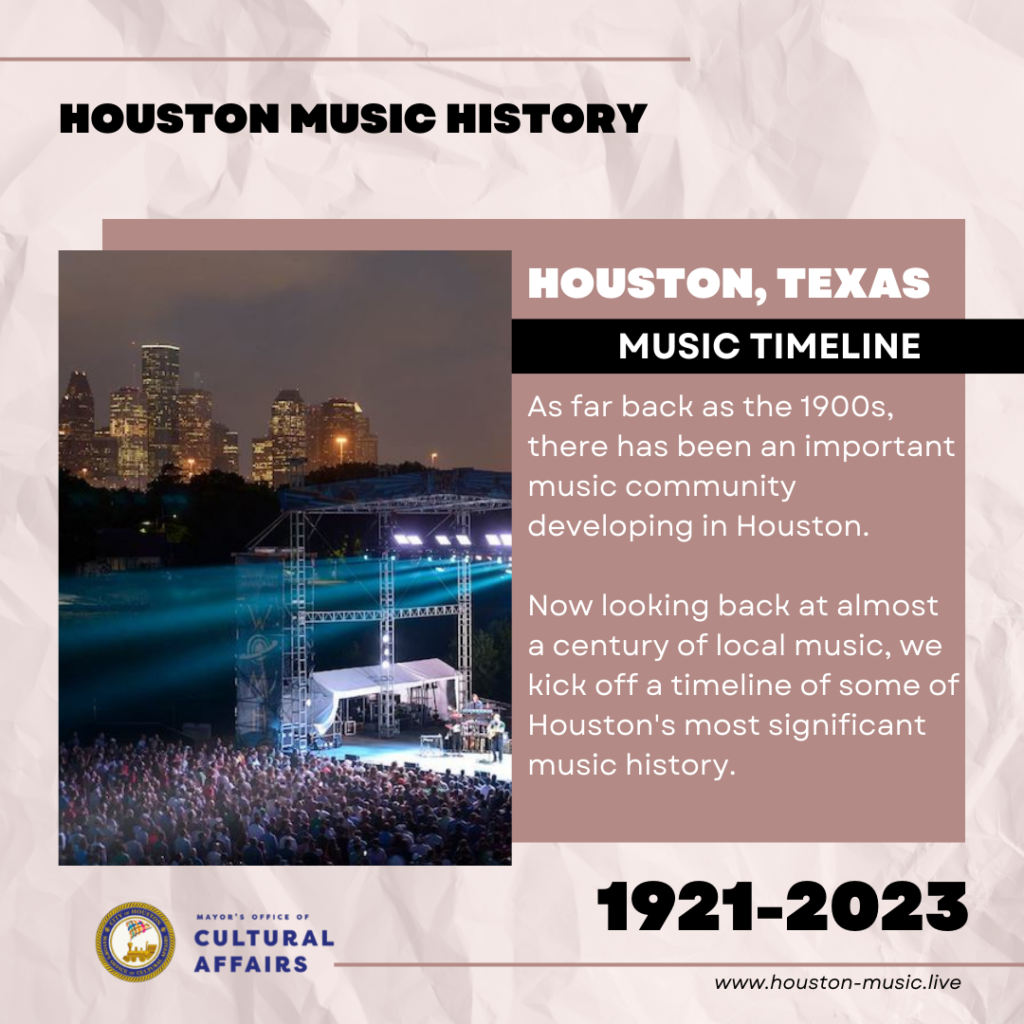 MUSIC HISTORY TIMELINE
As far back as the early 1900s, there has been an important music community developing in Houston.

Now looking back at over a century of local music, we kick off a timeline of some of Houston's most significant music history. Browse through our gallery of some of the most notable moments in Houston music since music was commercially recorded in the 1920s.

If you have a bit of local music history to share, please send it to us using this Houston Music History Form.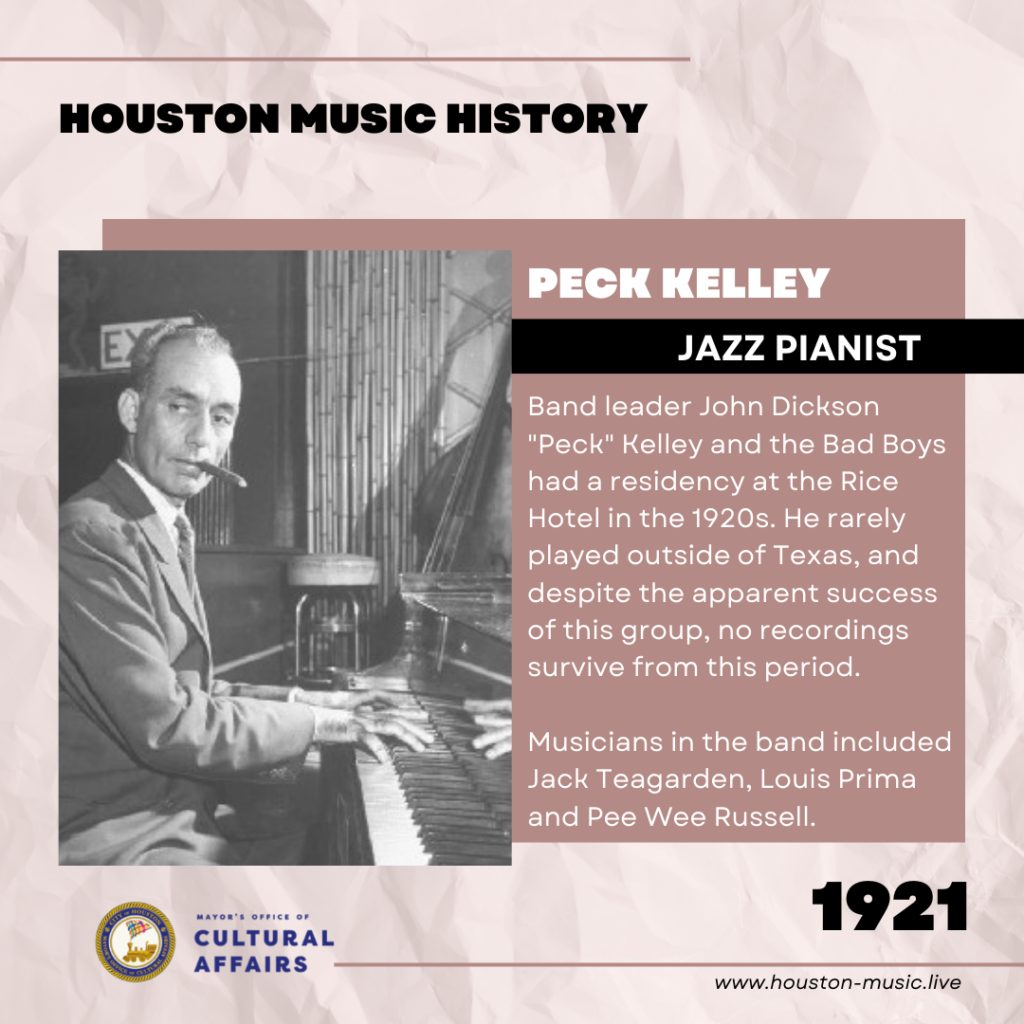 SPOTIFY PLAYLIST
We are also compiling an essential playlist of Houston Music on Spotify* to accompany the Music History Timeline.
To qualify, songs must be either by Houstonians, or must have been recorded here or released on a local label. To submit your local song for this playlist, send your selection using our Contact Form.

*Anyone with a Spotify account can listen to the Htown Music Spotify playlist.